Our Quiet Night
A short film by Lisann Valentin
Movie • 4 min  • Drama
Completed 2015
When a young mom desperately tries to hold on to Holiday traditions, she wonders whether her grasp is too tight.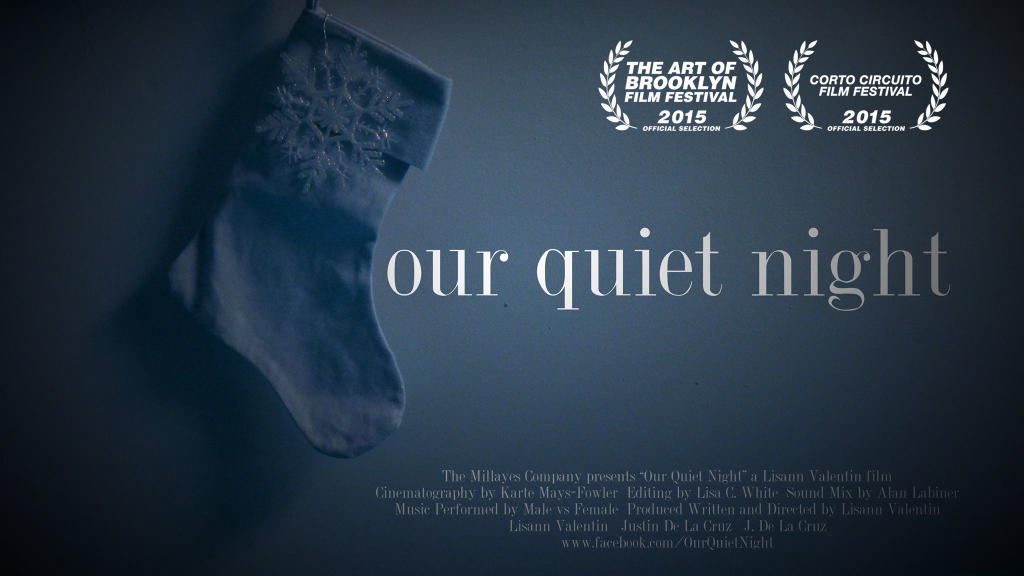 Starring:
J. De La Cruz, Justin De La Cruz and Lisann Valentin.
Check out the Our Quiet Night trailer here.

Learn more over on Tumblr and on IMDb. Watch the film at Brooklyn On Demand.